INFORMATION
---

CAMPING & VENDOR SPACES
Contact: Debra Oelmann
319-239-3086
dkoelmann@iowastateshoot.com
Camping cost is $140.00 (plus sales tax) including water and electricity and MUST BE MADE IN ADVANCE.
The cost for primitive (including pickups & tents) is $40.00 (plus sales tax).
Vendor spaces are $130 minimum with electricity and $105 minimum without electricity.
​​IOWA STATE SHOOT
JULY 17-22, 2018 - Cedar Falls, IA

GRAND AMERICAN
AUGUST 1-11, 2018 - Sparta, IL
​
2018 SATELLITE GRAND DATES:​
​SPRING GRAND AMERICAN, February 19-25 - Tucson, AZ
SOUTHERN GRAND AMERICAN, March 12-18 - Odesa, FL
SOUTHWESTERN GRAND AMERICAN, April 3-8 - San Antonio, TX
EMPIRE GRAND AMERICAN, May 9-13 - Cicero, NY
GREAT LAKES GRAND AMERICAN, May 22-27 - Mason, MI
WESTERN GRAND AMERICAN, June 5-10 - Vernal, UT
HEARTLAND GRAND AMERICAN, August 28-September 3 - Ackley, IA
NORTHEASTERN GRAND AMERICAN, September 11-16 - Cicero, NY
DIXIE GRAND AMERICAN, Octoer 2-7 - Bostic, NC
AUTUMN GRAND AMERICAN, November 3-11 - Tucson, AZ


NEWS & EVENTS

CONGRATULATIONS TO THE 2018 ATA ALL-AMERICAN TEAMS:
(Based on 2017 Performance)
DEAN BRIGHT - SR. VETERAN SECOND TEAM
LARRY BUMSTED - SR. VETERAN SECOND TEAM
SHELLY HEITNER - LADY II FIRST TEAM
EVAN INGALLS - JUNIOR SECOND TEAM
DALE STOCKDALE - SUB-VETERAN FIRST TEAM
BRYCE WADE - SUB-JUNIOR SECOND TEAM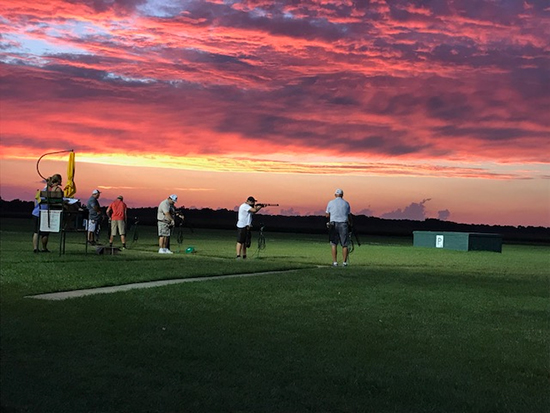 Iowa State Trapshooting
Association
6138 W. Cedar Wapsi
Cedar Falls, IA 50613
319-239-3086
About
The Iowa State Trapshooting Association strives to provide a safe and friendly atmosphere for shotgun enthusiasts of all ages. Our first priority is safety, so we encourage all visitors to read and follow all of the safety rules. We served the needs of Iowa trapshooters by promoting an environment that promotes good sportsmanship and conduct.