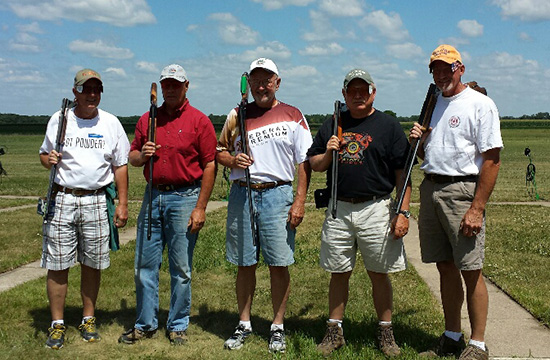 Pictured from left to right - Denny Bigelow, Denny Dozark, Phil Thyer, Jon Peterson and Dave Wickman.
NEWS & INFORMATION
STATE SHOOT CAMPING & VENDOR SPACES
Contact: Debra Oelmann
319-239-3086
dkoelmann@iowastateshoot.com
Camping cost is $140.00 (plus sales tax) including water and electricity and MUST BE MADE IN ADVANCE.
The cost for primitive (including pickups & tents) is $40.00 (plus sales tax).
Vendor spaces are $130 minimum with electricity and $105 minimum without electricity.